Services
Supreme Thoroughbreds offers a first class, comprehensive, professional service. Our experience gives you peace of mind.
Feed – Specially tailored, twice-daily feed regime ensures the optimal health of your thoroughbred. We believe the best nutrition produces the best results.
Foals – We have a 24/7 dedicated foaling unit of highly experienced staff with an on-call vet. Foals are regularly weighed and assesed and we specialise in the early identification and correction of conformation issues. Foals are handled from day one as part of their education and preparation for sale.
Breeding - We have many years of experience in equine fertility and breeding and offer a choice of 2 levels of breeding season vet contracts.

Walk-on – We walk-on to all Victorian studs, as well as all the major studs in NSW and the Hunter Valley.


Yearling Prep - Our yearling prep regime consistently produces an outstanding draft that is a cut above the rest and is on every buyer's "must-see" list. Your yearling is presented in optimal condition to the industry's best trainers, bloodstock agents and syndicators who know Supreme offer value and excellence. It all adds up to securing the best possible sale price.

Matings & stallion bookings – Highly regarded throughout the industry, our pedigree expert can advise on the best mating for your mare and can secure a stallion nomination at the best possible fee.

Breeding to sell - We assess your bloodstock and advise the best time to sell - as a weanling, yearling or mare in foal - and the most appropriate sale to optimise return.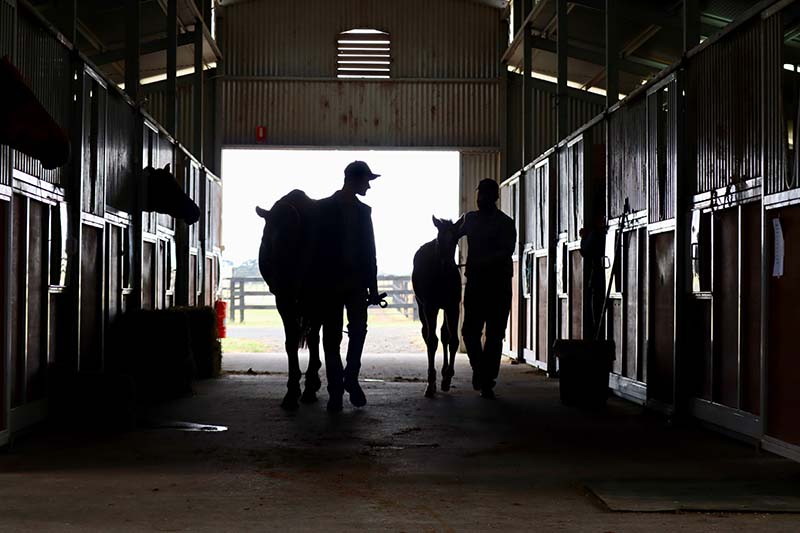 Get In Touch